Jean‑Louis Missika, deputy mayor of Paris, believes that the City on the Seine must undergo a transformation. I talked to Missika, who is in charge of Paris's urban planning and architecture, about his passion project, Réinventer Paris (Reinvent Paris). The competition asks urban designers to propose innovative uses for underutilized city spaces, most of which are at least partially underground. Below are the edited highlights of our interview during reSITE 2017 in Prague this summer.
What makes your call for projects, Réinventer Paris, different?
Everything! The role of the city is changing. Thus far, Paris has been pursuing its architectural interests through public buildings, such as libraries, museums, and schools. As for other buildings and property suitable for revitalization, it was mostly about maximizing profit. In this competition, it is the most inventive and truly innovative project that wins.
So the city can even suffer a financial loss?
A quote is part of every project. It has to be interesting for us, but the financial aspect is not the primary factor. Yes, in such cases the city can even earn less money from the sale. That's logical. When an investor wants to create a park, a community garden, or a cultural centre, with these components making up a half of the project, he naturally can't make the same profit as he would building a 10-story hotel on that plot.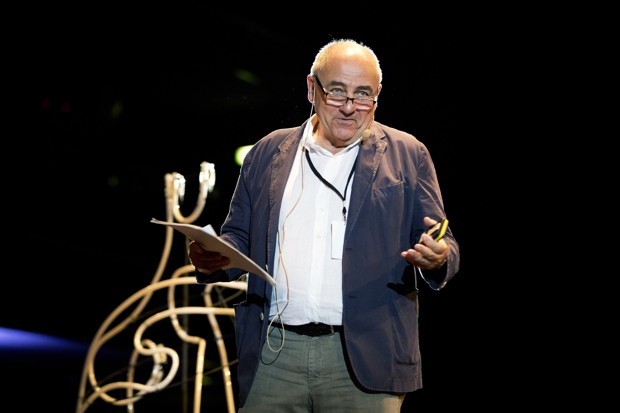 When money decides, it is easy to select the best project. But how do you differentiate between what is innovative and what is even more innovative?
We have appointed two expert juries to assess the contenders. There must be innovation not only in terms of architecture and the use of materials, but above all in the construction. Shared public spaces— one of the competition's main conditions—must outweigh classic housing or offices. We also wanted the representatives of the shortlisted studios to come to defend their projects in the presence of all stakeholders: start‑ups, big company representatives, students, scientists, environmentalists, sociologists, artists and local residents.  The jury then assessed whether the project came up with just daring architecture or with a new approach to housing and working in the city as well.
Sharing. The buzzword of our times. Maybe it's just a fad?
No, it is not a fad, it is a movement. And a very useful one.
Because it is less costly?
Of course you save money if more people use the same office and take turns at the same desk, or if they only buy a small flat in Paris without a living room, using only the common areas in the house. However, what is more important than the financial aspect is the opportunity to communicate, cooperate, and create something together: A small space for privacy, and more space for meeting each other.
It sounds a bit like a return to Le Corbusier's philosophy, and after all, to collective houses built in socialist countries in the 1950s and 1960s. I would object that this led to a suppression of individuality.
Yes, yes, I agree, and I understand that some people—especially those who have experienced communist methods—may find this a bit over the top. But I think that nowadays the meaning of co-working, community gardening, and shared housing lies, above all, in human interaction.
Do you think that people don't talk to each other much today?
Imagine an average block of flats in Prague or in Paris. You have a flat there. What are you sharing with the others, where can you meet? The entrance hall, the stairs, the lift? You exchange a couple of words, and then you enter your strictly private space. It is an absolute privatization. And many people stopped considering this situation ideal. However, we are not imposing this on anyone, it is one possible direction.
And especially for young people, isn't it?
Certainly. In Paris, you have three divorces per two marriages. And what if you suddenly find yourself alone with a child? You might appreciate the possibility of meeting your neighbor on the terrace. She may have an idea that will help you solve your situation, or you can just chat.
What do Parisians think of your project?
When we organized an exhibition of the winning projects, it had a lot of visitors. I'd say the overall view of the city and living in it has changed. Everyone—architects, developers and residents—thinks about everything much more. You read about it.
Some of the winning construction projects are huge. They will significantly change the nature of the neighborhood. There haven't been any protests?
Of course. There have been protests, debates, but it wasn't an issue that couldn't be solved. In general, people are happy when their city is changing and living conditions are getting better, but you need to thoroughly explain everything, to involve them in the game… And by the way, it is a wonderful game.